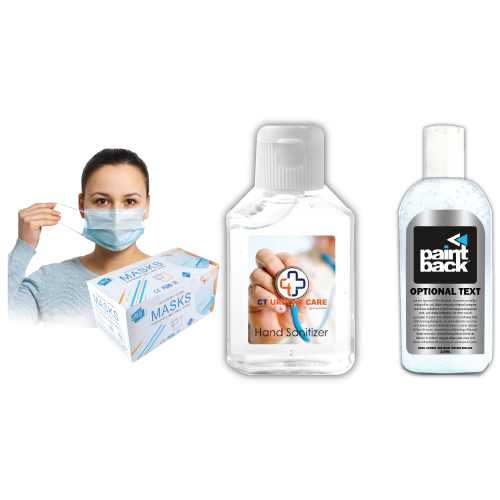 Questions? Need help?
QUICK ANSWERS + OUR BEST PRICES!
Click here to email us | Call us on 1300 247 457 | Or Enquire Below
Hand sanitiser stocks are being replenished as quickly as possible, in light of the increased demand and resulting shortages in our Australian factories. The next overseas shipment is due in May/June. We are taking pre-orders now.
We currently have stock on hand of disposable face masks, although all orders are subject to stock availability at the time of order. Please contact us to place an order.
Product Description
Pricing

|   | 250 | 500 | 1000 | 2500 |
| --- | --- | --- | --- | --- |
| One colour transfer in one position | $5.40 | $5.00 | $4.00 | $3.49 |
| Full colour dye sublimation on one side | $6.33 | $5.93 | $4.53 | $4.13 |

Enquire ▼